Binnari Property – 2019 year in review
As we draw a close to 2019, let's look back at the year that was.
THE PROPERTY MARKET
The broader property market has seen 2 years of more subdued performance. This was largely a result of the uncertainty around changes to various external factors; the tightening of lending, the uncertainty around the election and the natural market correction. These along with media hype have led to a change in market sentiment.
Ironically, if we look back over the years, times like these have proved to be the best times to invest in property.
RENTAL PERFORMANCE
An integral part of identifying these opportunities is done through our analysis of the balance and imbalance of supply and demand.
Markets, suburbs and projects which are attracting a higher level of demand than supply are those which are performing best. As a result of our research the below table takes a look at how our clients have performed from a rental return perspective over the last 2 years.
| | |
| --- | --- |
| Market/City | Binnari Average Rental Yield |
| Brisbane | 4.5% |
| Sunshine Coast | 4.7% |
| Melbourne | 4.5% |
THE VALUE OF PROPERTY IN A LOW INTEREST RATE ENVIRONMENT
In a market where interest rates are at historic lows, property becomes a genuine asset class for those investors looking to achieve a yield (income) that will keep pace and exceed inflation – something not achievable with current bank interest rates.
2019 PROJECT HIGHLIGHTS
On a more micro level, here are a few of our property highlights for 2019 in each of those regions:
SUNSHINE COAST
Drift comprises 56 apartments sitting on the Coolum coastline in the Sunshine Coast. In a market which hadn't seen any new development in over 12 years, Drift has introduced a new level of quality and apartment living to the tightly held Coolum market. As a result, the project attracted a large portion of owner occupiers off the plan but also upon completion.
We had 6 clients settle on their properties in Drift. One client purchased for $590,000 and an identical apartment next door was sold on completion for $650,000 – a $60,000 uplift! A great result but more importantly a great sign of things to come on the Sunny Coast where population growth is increasing, and infrastructure investment is driving the regions evolution. This uplift has not occurred for all properties on the Sunshine Coast and highlights the importance of selecting the right micro-markets within a region.
Quality and scarcity of supply will always translate into strong performance.
First Bay, Coolum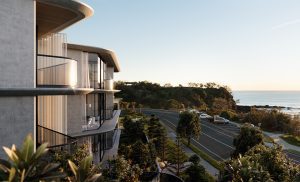 The success of Drift coincided with the launch of First Bay, Coolum located just a short stroll down the street. The 38-apartment development sits on the First Bay beachfront. We're proud to be the only property research and investment company with access to this project. Of the 38 apartments 19 of them are listed for over $1million which will drive a high portion of local downsizers. Our investor clients have purchased in a project which will boast some of Coolum's most premium real estate.
We're extremely excited to see this project through to completion!
BRISBANE
Everton Park
Developer relationships are critical in negotiation and assisting us in helping our clients to purchase the best possible property at a price which reflects great value. We were able to identify a 3-bedroom, 2-bathroom, 2 car space town home for $460,000 in one of Everton Park's most desired estates. This property was tenanted on completion for $500 per week. A rental yield of 5.6% which is well above market averages, while also being purchased below the properties market value.
MELBOURNE
Little Oxford, Collingwood
Little Oxford consisted of 29 apartments in the suburb of Collingwood. Little Oxford was designed to capture the rustic, heritage feel of Collingwood. The suburbs vacancy rate of 1.4% is an indication of how high rental demand is for property in the suburb. This is a result of limited supply due to zoning and development restraints. Our client's properties were all tenanted on the first inspection and achieved an average rental yield of 4.9% outperforming the suburb average of 4.3%
This is just a small sample of the success we've had for our clients over 2019. In 2020, we'll maintain our focus on boutique style developments whether they be apartments, townhouses or houses.
Our criteria will remain heavily focused on owner occupier type properties, in areas with low supply and high demand. This ensures our investors purchase the best possible investment opportunities for long term capital growth and consist income.
We wish all our clients and partners a Merry Christmas and a Happy New Year! We look forward to working with you in 2020.